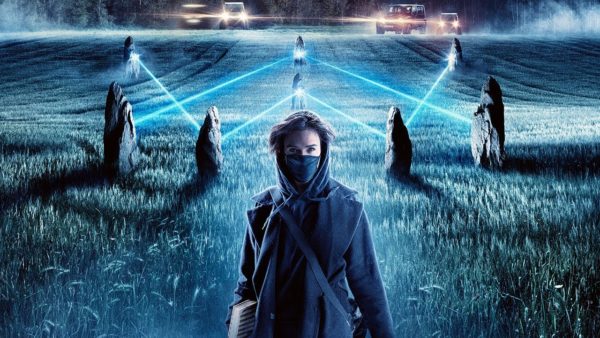 Yes. You haven't missread the title of my article. I truly believe that DJ Alan Walker (ranked #7 among my favorite DJs: read my article here) is truly going to take over not only the EDM's world, but also the entire world.
Alan Walker: not only a simple DJ, an icon
I haven't read throughout the internet if Alan wanted to wear a mask to attract curiosity in the first place or just because he found it quite stylish. Whatever the reason may be, this has truly helped him developing and entertaining his image. It has also granted him the possibility to keep his mysteriousness in people's eyes. This communication method has always been pretty successful throughout the music industry. Indeed, Daft Punk and Marshmellow have both been very popular, and even though you like their music or not, everyone, even my grandma, knows about Daftpunk visual identity (a robot). Having such a visual identity is extremely powerful, because it helps developing curiosity and imagination in people's mind as well as preventing themselves from being seen as a tasteless DJ, or someone that lack originality.
Alan Walker has probably never foreseen this
The character of Alan Walker was first created as soon as Faded was released in 2015, when we got the occasion to see the DJ wearing a mask with the AW logo on it for the first time. I personally don't really know how he and the staff in charge of the communication got the inspiration of designing such a logo on a mask, but this was truly a genius idea. First, every fan of Alan (me included) can wear that mask: it's pretty simple to purchase, to carry and to wear.
Second, as I mentioned earlier, this allows you to stay mysterious (people that might not know about Alan might find yourself mysterious, or original).
And this is exactly one of the reason Alan has become the most popular EDM artist in China.
Alan Walker has succeeded in reaching more than 1,5B people
China is huge, and the culture is so different from the Eastern world. I know it because I have lived in China for a year. So how did Alan and his team succeeded in reaching so many people in Asia, especially in China?
To me, there are several aspects to take into consideration:
– The mask: a way to please Chinese communities.
I have seen many people in China having some shame about the way they look (the shape or the appearance of their face) – the mask was kind of a way to take some selfies (they love taking any kind of photos) but to kind of hide their face. This worked pretty well. I bet Walkers have never considered that his mask could be used in such a way. But it might have been one of the main uses of the item.
– The collaboration with Corsak and the making of the clip "Different World"

Alan Walker started collaborating with DJ Corsak in 2018. The latter is for sure the only chinese DJ that has become quite popular outside China mainland (mainly in Asia). To me, collaborating with Corsak and brefriending him is an amazing idea because it will be a great way to better understand what kind of music content chinese / asian people like. Furthermore, it will help translating music into chinese language. That's exacly what Alan and his team did with the clip Play, fully translated into "就在此刻" in chinese. Once gain this is a genius marketing idea to promote Alan's content, because it will grand the possibility to any chinese people whatsoever to understand the whole lyrics of the songs.
– Other collabs with filmmakers (The Greatest Showman) and also some video games (Deathstranding)

Similarly as Kygo, Alan has been doing some collaborations with filmmakers. He notably did a relift version of "This is me", the most famous theme of the Greatest Showman. Thanks to this relift, I had been keen on watching the film and liked it. I would probably never have done if I had never listened to his song.
In addition, Alan has also collaborated with the staff that is in charge of the video game "Deathstranding" and this is then again a very good way to promote his content.
To make a long story short, Alan might not be the best DJ on this hearth, but has become such an insane marketer. If he continues this way, he'll become for sure the top DJ in the world.