Today, I am writing my very first article in English on this blog. As a first shot, I am going to cover a subject that requires very little brainstorm and research for me, because otherwise the article would take even longer to write.
If you already read my first article named "Top 5 de mes DJs préférés (Fevrier 2019)" you may already be aware of the 5 DJs that I prefer the most. Among all of my favorite DJs, I did know which ones to chose in order to come up with a top 5 ranking according to my personal taste and experience, having been listening for EDM for many years. This top 10 was definitely not easy to do, because I had to take into consideration the following parameters in my personal ranking:
Rating every song I liked from a DJ: I listed every song I like from him, and thus gave a rating out of 5 (4 being a good tune, 4.5 a pretty good, and 5 a memorable one.)
Is there any songs/albums I got a little disappointed about? (Kygo (my #1 DJ) never disappointed me with any song whatsoever), which is why he got the first position. Henri PFR was slightly behind because he doesn't release tracks as regularly as Kygo does. However, many songs from both of them got a 5 stars rating, which is why they got to the top.
Did I like the songs the DJ released recently?: Even though some DJs could have been at the very top of this ranking, some of them haven't released any song or album I like for a very long time (notably David Guetta, Calvin Harris, Afrojack and Tiestö) – most of the tracks and albums I enjoyed listening were produced by those DJs back in 2014.
Now, let's get started with my top 10 personal ranking of my favorites DJs.
#6 The Monster – Robin Schulz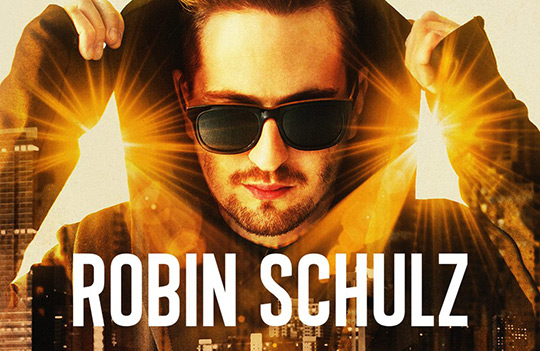 It has been quite tricky for me to grant the sixth position of my personal DJs ranking. I really hesitated between Robin Schulz and Alan Walker to be honest. Robin ended up being slightly "better" than Alan but the decision wasn't made upon the tracks themselves. Indeed, Robin released quite a few tracks that I really enjoyed in the past, notably:
Headlights (feat. Ilsey) (2015 / album: Sugar) – this one's by far my favorite. It's definitely among the songs that I've been listening to the most in my life

Moonlit Sky (feat. Moby & the Void Pacific Choir) – I first listened to this track in Germany as Robin's second album (Sugar) was released (around November 2015 as far as I can remember) – I instantly fell in love with this tune. Moby's voice on the foreground as well as the one from the choir in the background provide such a delicious atmosphere.

Prayer in C – the remix of the song from Lilly Wood & the Prick – I first heard the melody of this track when I was at the canteen in 2014 in my second year of Bachelor's degree. Prayer in C was displayed almost everyday at that time. The first time I heard it, I launched Shazam to find out about the song. Here's how I discovered Robin Schulz in the first place. Robin must have released his very first album "Prayer" at this precise moment. I guess this track was the one that made the German DJ famous – we even saw further an advert on TV of an assurance company with Prayer in C on the background.

Willst Du (feat. Alligatoah) – I found out this track a bit late, I bet in 2015 or something. Alligatoah is a famous German singer and I got to know him much later while I got to Germany in 2015/2016. Both tracks "Willst Du" and "Du bist schön" are quite humoristic, especially the latter that was remixed by DJs Gestört aber GeiL.

Wave Goodbye (feat. Henri PFR) – this song from the album Sugar was the one that made me discover my second favorite DJ up to date (Henri PFR) – I did a whole video in French summing up the career of the latter (watch it here). We can really feel Henri's touch with the presence of trumpets (also used in one of his very first single "Tarida", the one that made him get into his first label Armada Music back in 2014, as well as Until the End (late 2015) and In the Mood (Oct. 2016) 

I was wrong (feat. A R I Z O N A ) – I will be covering an article on this blog pretty soon about my top singers, and I mean by that the ones that fit well with DJs. A R I Z O N A is definitely one of my non-EDM favorite group up to date. I just appreciate the voice of the singer so much (as much as Adam Young's from Owl City and Chris Martin's from Coldplay). This remix of Robin Schulz made me find out about them in the first place, and their songs were remixed by DJs quite a lot afterwards. Besides DJ Don Diablo did a song "Take her place" featuring A R I Z O N A (late 2017).

And now you may tell me: why don't you include "Sugar", or "OK" (feat. James Blunt), or even Shed a light (feat. David Guetta & Cheat codes)? Well, I did appreciate all of these songs. But I haven't much to say about those. The ones I included contributed in making me like Robin Schulz a lot and were just part of the reason why I put him in 6th position.
#7 The predator – Alan Walker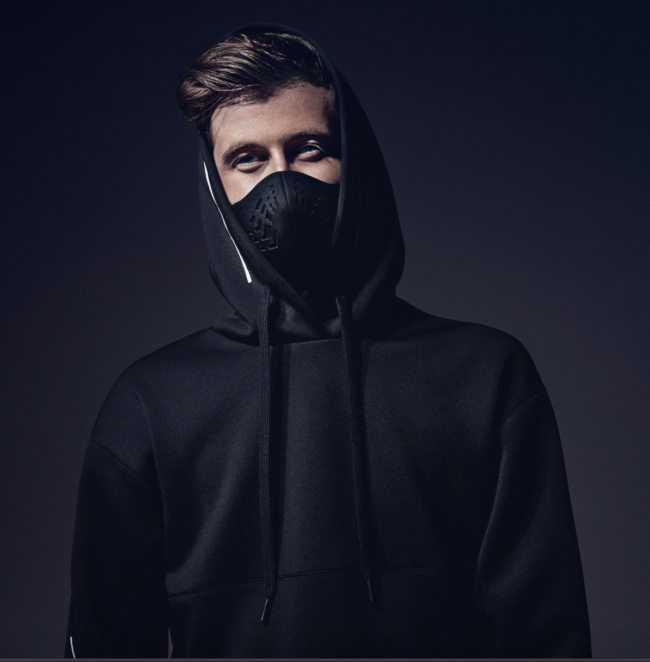 Faded (2015) was the first song I discovered from Alan Walker when I was in Germany. I assume it's now one of the most famous EDM songs of all time, and it truly contributed in making Alan one of the most popular DJs of this century. I can tell one Chinese friend also helped me to appreciate this DJ because she was the one who showed me Sing Me To Sleep (2016), which was the second song I enjoyed the most along with Faded (it's also also one of my grandmother's favorite song, hahah). Alan Walker further released some songs I really appreciated such as Alone (late 2016), Tired (feat. Gavin James, also remixed by Kygo – 2017), Darkside (2017) and Diamond Heart (2018). I also quite appreciated his latest album Different World (December 2018) featuring the DJs Corsak (the only Chinese DJ I know up to date), or Steve Aoki (I'm not into this DJ much, but "Are you lonely" wasn't so bad). I also went to see A.W. in London at the Electric Brixton in March 2018.
Did you know? Alan Walker also made a relift of the main theme from the film "The Greatest Showman" (This is Me). I found out the song from Alan and loved the relift, which made me feel like watching the whole movie. I obviously loved the movie itself. I find it cool that some DJs get round to producing some music for films. You can imagine that I will be watching Pokemon Detective Pikachu in a couple days, notably because Kygo produced "Carry On" feat. Rita Ora, the main theme of the film 🙂
#8 Gestört aber GeiL. – Why the heck are they in this top 10?
Assigning places #8 to #10 were the trickiest thing to do for me and then again, this ranking is totally personal. It may not rely on any objective parameters and I might not be aware of any awards the DJs got whatsoever. There are some styles that aren't my cup of tea much. David Guetta, Afrojack, Tiestö and Calvin Harris were DJs I used to love, but that I haven't truly appreciated since 2014. Quality always prevails over quantity for me, which is why DJs like Henri PFR got top #2. However, I know DJs like Martin Garrix or David Guetta are quite popular among the public, but the latter only released some music popular in clubs or whatever, and that works fine for the public but not much for me. Then again, this opinion is purely subjective.
Eventhough Robin Schulz is my favorite German DJ, I really love Gestört aber GeiL. The latter is by far one of my favorite duo (as well as Galantis). I also like Stereoact and Zedd as German DJs. Stereoact's style is pretty close to Gestört aber GeiL's one, and there are a few songs from them that I really appreciated (Die immer lacht, Nummer eins, der Himmel reisst auf and Wunschkonzert). However, I got a bit disappointed by their first album. I also really liked Zedd's album "True colors" (2015) with songs like "I want you to know" (feat. Selena Gomez), "Beautiful now" (feat. Jon Bellion) and "Illusion" (feat. Echosmith). But it seems like Zedd is pretty asleep since 2015, and I haven't really liked his songs since that date.
Let's get back to Gestört aber GeiL. I first discovered the group in January 2016 with their first album "Gestört aber GeiL". I truly listened to this album A LOT. I liked almost every track from the album and It truly helped me improving in German at that time: "Ich und Du", "Unter meiner Haut", "Geh nicht weg", "Summerregen", "Glücklich wie die Kinder" (feat. Two Magics), "Duu", "Ufo", "wie ein Regenbogen" even the Outro that was amazing as well as some remixes from Lost Frequencies "Reality" and "Are you with me".
I appreciated their second album #ZWEI (2017) not as well as the first one, but it was a good one nonetheless with tracks such as "Millionen Farben" (feat. Voyce), "Lieblingsarchitekt", "leuchtturm", "Cinderella Story", "Phänomenal", "Wohin willst du", "Repeat".
To be honest I was extremely hard for me to decide which one I preferred between Alan Walker and Gestört Aber GeiL. On the one hand, I really loved GAG first album and a bit less the second one, on the other hand, Alan Walker's been doing quite a few good tracks since 2018, which wasn't the case for GAG. Here is the reason why GAG is really slightly behind Alan.
#9 – Clean Bandit – ECMM (EDM Classical Music Masters?)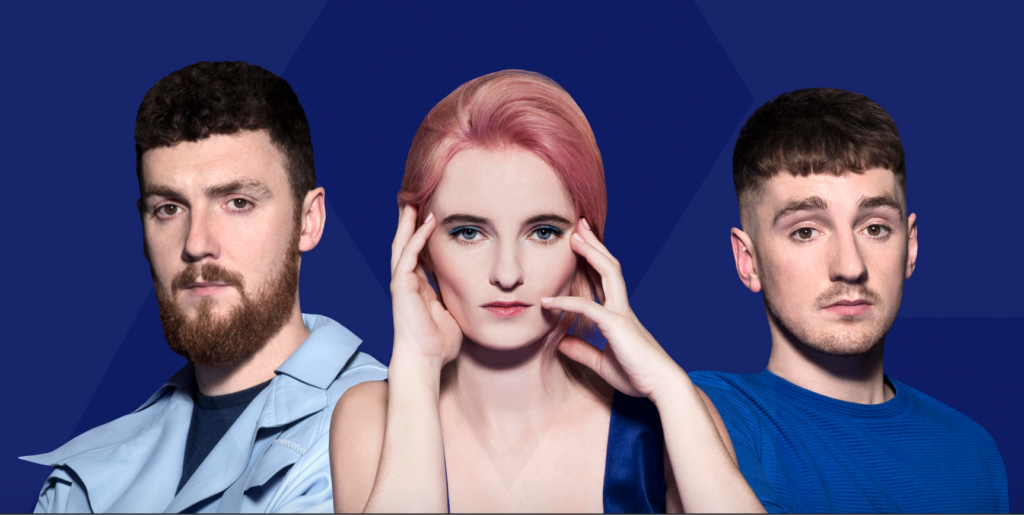 Rather Be was the first song I discovered from Clean Bandit in 2014 (this track was also remixed by Robin Schulz in his album "Prayer"). I instantly fell in love with the group. I really liked this mix of classical music and electronic vibes. I also liked when a group or DJ has their own identity (that's also why I don't like when a DJ changes his style all the time). I appreciated the songs "Cologne" and "Up again" (a bit of DNB steps vibes in that track), in their first album New Eyes (2014). And I later loved Symphony (2017). Symphony was one of the song I've been listening to the most (over 100 times on iTunes – as much as one track from Kygo) haha – that's also why Clean Bandit is part of this top 10. There were also tracks such as "I miss you" (2017), "Rockabye" (2017), and "Solo" that I quite appreciated. However, I got quite disappointed of their very first album "What is love?" which is why there are only #9th in the ranking.
#10 Kungs – Best French DJ?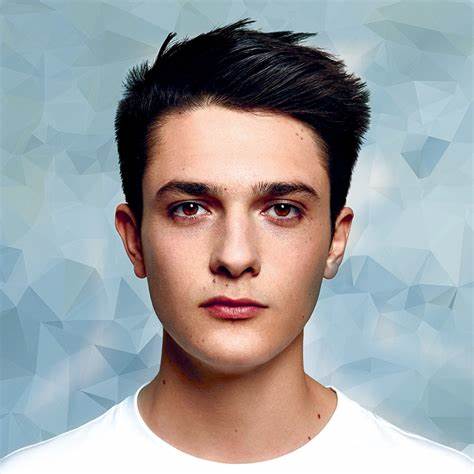 I know what you may be thinking… What the hell Jeremy. You really think that Kungs is the best French DJ!? Even better than David Guetta or Martin Solveig.
Indeed, that's probably a shame to think that Kungs may be better than David Guetta. Even though I love the latter, David Guetta kind of lost his identity over the years. He went in lots of different directions that I don't appreciate that much. The last song I quite liked from him was Flames (feat. Sia) but otherwise, all the other songs really sounded like Martin Garrix ones (which is also the reason why he featured him a lot in the last few years). It's simply not my cup of tea much.  
Even if Kungs is pretty young and he barely realesed one album "Layers" (2016), this one was excellent. Everyone that's not necessarily into electronic music has loved "This Girl", "Don't you know" or even "I feel so bad". This girl was one of the best songs of 2016 and Don't you know became even the music of the lottery at the French TV. That just shows how talented a young DJ coming out from nowhere such as Kungs can be. Eventhough the latest songs he released weren't as memorable, I truly think he can become really impressive in the near future.